Schedule
Aquinum Evening "NFTs, practical vision and legal vision"
[21/02/2023]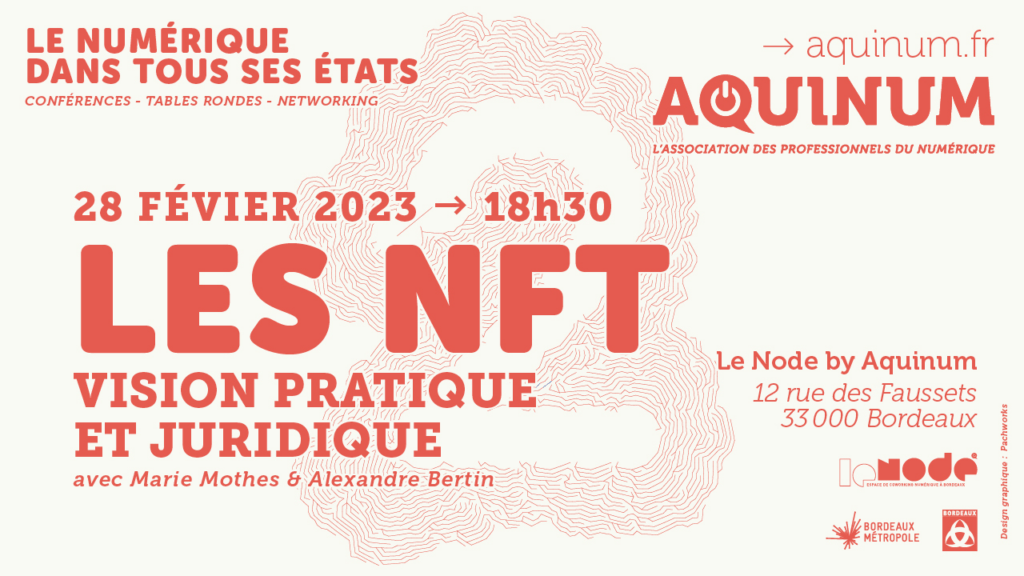 On Tuesday, 28 February at 6:30 p.m., Marie Mothes, Head of the Bordeaux office and Industrial Property Attorney, and Alexandre Bertin, Monitoring and Prospective Manager at Unitec, will present the conference "NFTs, practical vision and legal vision" organized by Aquinum, the association of digital professionals in Aquitaine.
The following topics will be addressed during the conference:
What is a NFT in practice?
Is the legal definition the same?
What are the Intellectual Property rights of the purchaser and author of NFTs?
What precautions should be taken before buying a NFT with regard to Intellectual Property rights?
Focus on the 1st case-law "Metabirkin". Find our article in this regard.
Is the "smart contract" a contract?
This evening conference will take place at the Node, a coworking space, in Bordeaux, to sign up click here.
Discover the page of our Bordeaux office.