Schedule
Germain Maureau member of the Rotary Trophies
[15/06/2023]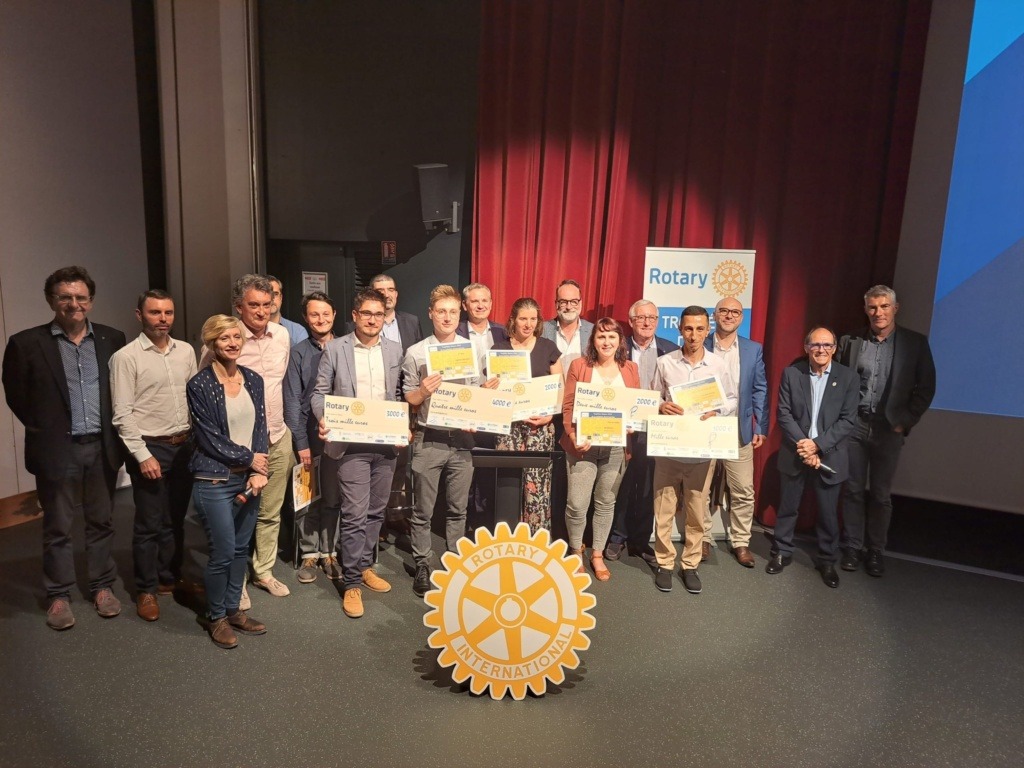 Last Thursday the award ceremony of the Rotary Trophies for business start-ups took place in Isère!
Alban Dumont, Partner and Manager of the Grenoble Office at Germain Maureau, attended this award ceremony. Alban was also a member of the jury during the week prior to the ceremony.
This 20th edition of the Rotary Trophies has rewarded three winners:
1st prize: Apphop supported by Sébastien Rodillon for its solution to fight against drug waste in hospitals,
2nd prize: Chronics Technologies founded by Nicolas Péaud and Matthieu Muschinowski for its modular Magnus-effect wings dedicated to drones,
3rd prize and public prize: AIS BIOTECH supported by Aurélie JUHEM for biomedicines against infections.
The evening was also the occasion to award the "Coup de Coeur" prize for The Mak Desing of Djamel Makhlouf, which turns industrial waste into furniture.
Germain Maureau will provide an endowment to the winners, corresponding to an initial, in-depth and free support.
Over 200 people attended this event, which rewarded innovative projects supported by young Isère companies.
Congratulations to the 2023 winners!