IP insight
2023 Ranking of "Décideurs Magazine": Germain Maureau, once again ranked among the top IP Firms
[13/03/2023]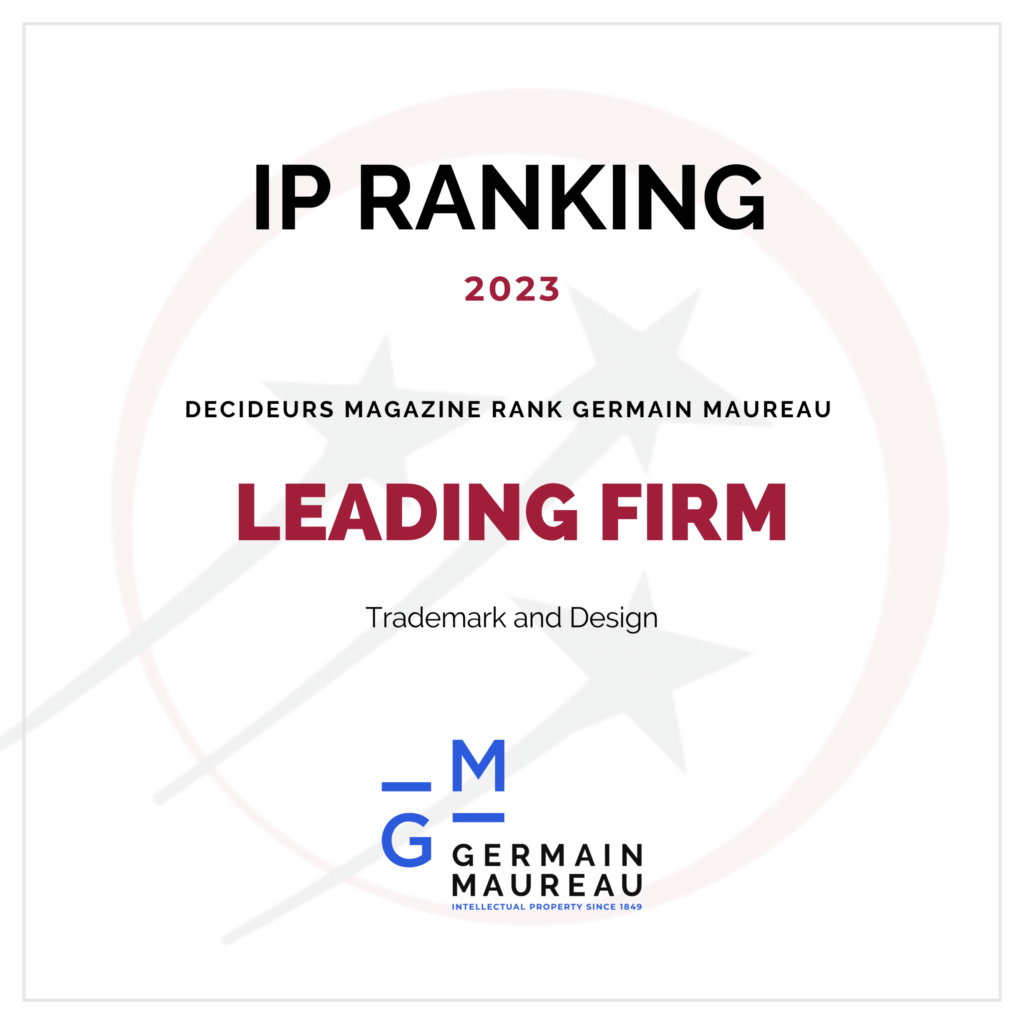 Germain Maureau is once again ranked among the top Industrial Property Law Firms by "Décideurs Magazine" in 2023, in particular, for its skills in trademark and design matters.
Leaders League provides rankings based on in-depth ground analysis, qualitative criteria –specialty by specialty. The Leaders League rankings are a true qualitative collection of the best advice in a field of activity and / or a specific specialty whose nature is specified in the title of the rankings.
Congratulations to our staff and thanks to our clients and partners for their trust!
To find out more, click here.