Schedule
AIPEX Webinar "Unitary Patent Update"
[05/12/2022]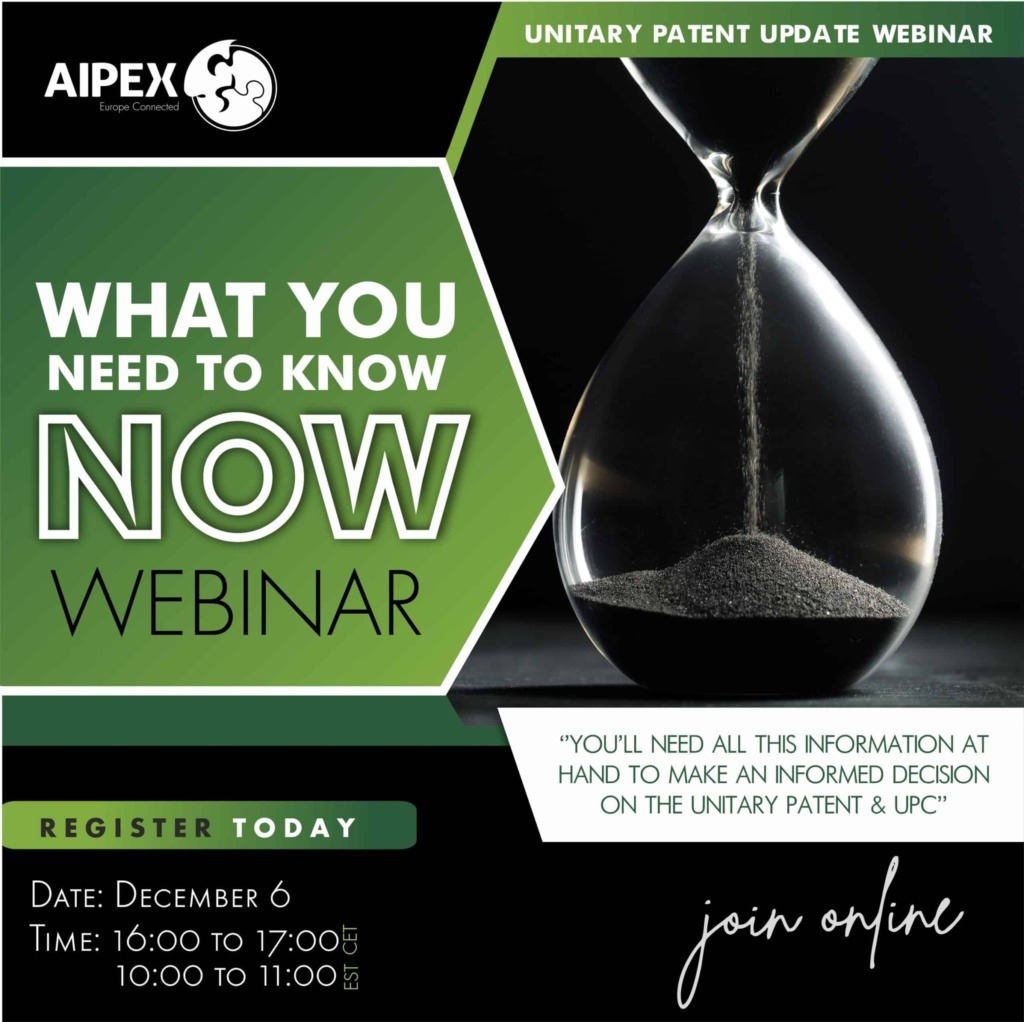 Philippe VERRIEST, Partner at Germain Maureau, and 3 experts of our AIPEX network (Thomas KITZHOFER - Germany, Elliott DAVIES - United-Kingdom: and Kees VAN BALEN - Netherlands) will present important aspects of the new Unitary Patent and the Unified Patent Jurisdiction (UPC) which will soon come into force.
In this webinar - in English - the issues of jurisdiction of the central and local divisions of the UPC, the relationship between national laws and the Agreement on the UPC, the timing of the procedures, double patentability and coexistence of national and unitary rights will be addressed.
To get enrolled in the Webinar " Unitary Patent Update", on 6 December 2022 from 4 to 5 pm (CET), click HERE.