IP insight
Congratulations to William LOBELSON and Bertrand GEOFFRAY, who have been recognized by WTR
[18/10/2022]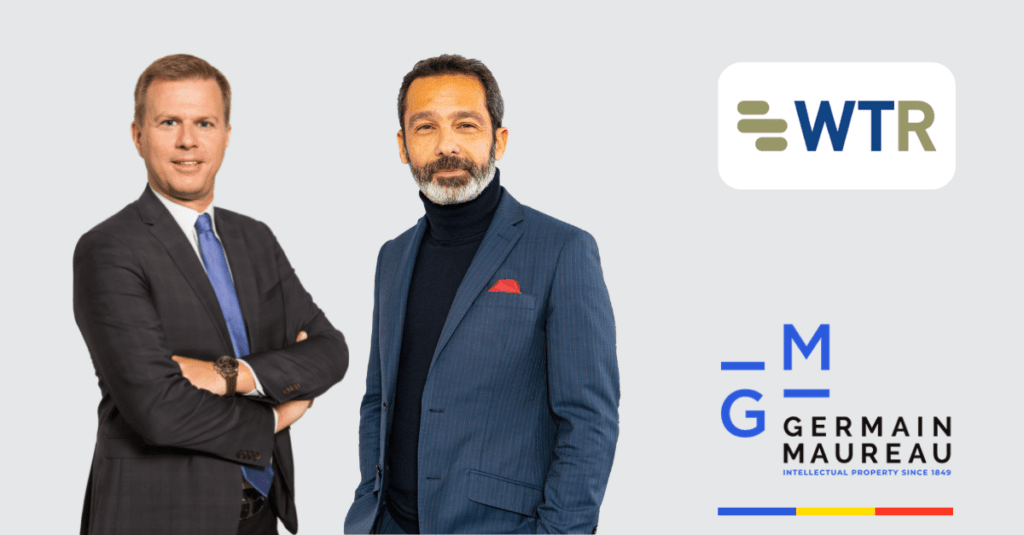 Congratulations to our partners William and Bertrand, who have been recognized in the 2022 edition of the World Trademark Review (WTR 1000), in the "prosecution and strategy category".
WTR publishes again this year its ranking of Top Trademark Professionals on the basis of subjective feedback received from those operating in the market.
Reviews from our peers and clients are wonderful:
"Putting the firm on the map are William Lobelson and Bertrand Geoffray. Qualified as a French, European and Swiss trademark attorney, Lobelson heads up the international department […] "William gives clear and strong opinions rather than sticking to mixed options, as some often do. He is always available and has great trademark expertise at an international level." Also both French and Swiss qualified, Geoffray has been on the scene for 22 years, eight of which he spent working in the legal department of INPI. A former president of the APRAM [….] he has fully immersed himself in the French Ipcommunity". © World Trademark Review, 2022.
This award to Bertrand and William is testimony of the excellence of GERMAIN MAUREAU.
We thank our clients and partners for the confidence they placed in us!
For more information, click here.