Schedule
Germain Maureau: new office in Rennes!
[13/06/2022]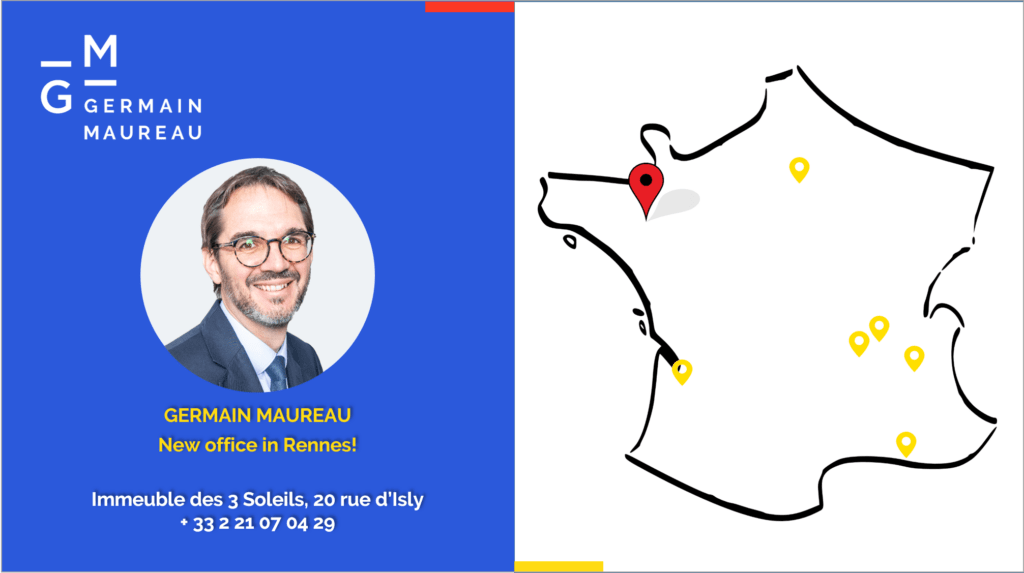 As part of its development, and to provide a local service to companies in the Great West, Germain Maureau is opening a new office, the 7th one in France.
Located near the historic center of the city of Rennes, this office is managed by Jean-Baptiste MILIEN who has a solid experience of almost 15 years in the Industrial Property sector.
This new location shows the firm's desire to be present in one of the most dynamic areas in France in terms of innovation and to support companies in all intellectual property procedures (patents, trademarks, drawings and designs, domain names, etc.)
More information on our press release (in french).