IP insight
WIPO – New dispute for .CN and .中国
[28/08/2019]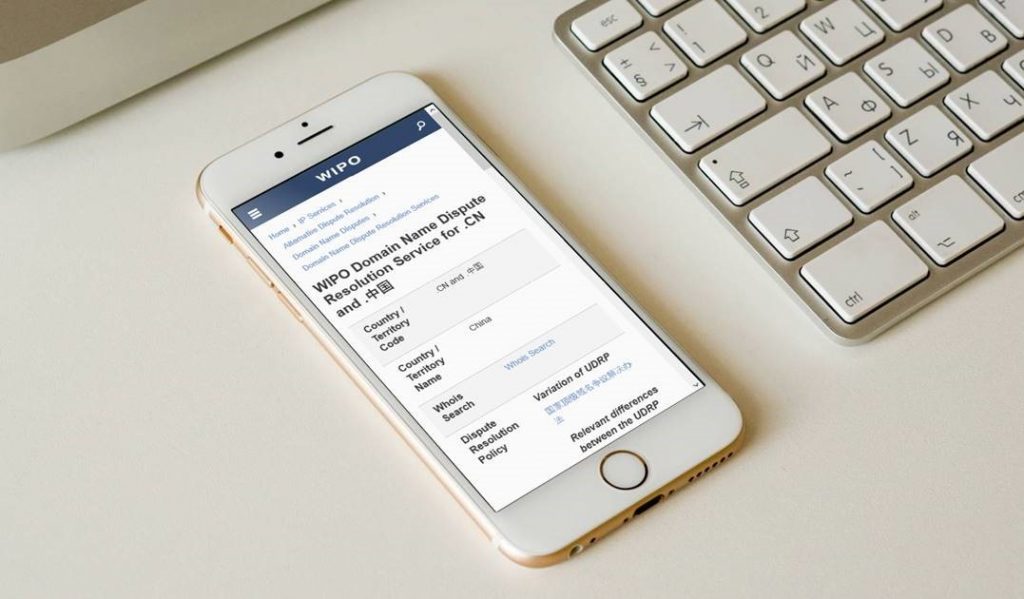 The Cyberspace Administration of China has just designated WIPO as an arbitration center for dealing with domain name disputes for the .CN and .中国 ccTLD national extension.
With almost 22 million registered domain names, the .CN extension is currently the largest country extension in the world.
WIPO's designation as the first recognized non-Chinese arbitration center brings to 3 the number of competent centers:
The China International Economic and Trade Arbitration Commission Online Dispute Solution Center (CIETAC ODRC)
The Hong Kong International Arbitration Center (HKIAC)
The World Intellectual Property Organization (WIPO)
Unlike the so-called generic extensions (gTLDs and NewgTLDs), for which the UDRP procedures are imposed, each national extension may set up a specific procedure in full autonomy for settling domain name disputes.
Actually, many country extensions have adopted or adapted the UDRP procedures. The WIPO is already designated by almost a third of the country extensions: https://www.wipo.int/amc/fr/domains/cctld_db/output.html
WIPO's recognition as the arbitration center for the largest country extension is therefore to be welcomed, although WIPO's designation does not change the arbitration rules defined by the registrar under the CNNIC ccTLD Dispute Resolution Policy (CNDRP).
The alternative procedure of the Chinese registry is an adaptation of the UDRP procedures, which has several advantages and disadvantages:
Advantages:
Unlike the UDRP procedures, the application may be based on a name right and not just a trademark, which would theoretically cover the protection of PDOs / PGIs.
The bad faith criterion is alternative and not cumulative. It is therefore appreciated EITHER on the filing date, OR with regard to the current use.
For example: a filing prior to a mark and then used in a way that infringes the subsequent mark may be condemned.
Disadvantages:
A domain name registered for more than 3 years may no longer be the subject of a CNDRP procedure.
For example: a domain name registered on 1 January 2019 may no longer be the subject of a CNDRP procedure as of 1 January 2022.
The language of proceeding is Chinese. This may result in additional translation costs. The use of English is not refused, but requires proof that the parties may correspond in English (see WIPO's position in this regard). Language of Proceeding)
Our firm may assist you in identifying .CN domain names that infringe your trademark and acting against them.
Links:
https://www.wipo.int/amc/en/domains/cctld/cn/
https://www.wipo.int/portal/en/news/2019/article_0027.html
The author :
Gaël Mancec | ICT expert
Germain Maureau
gael.mancec@germainmaureau.com
+ 33 (0) 4 72 69 84 30